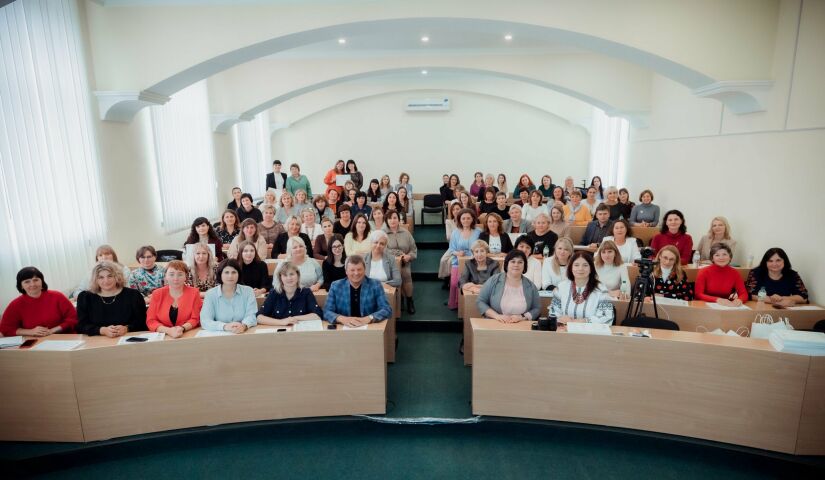 The international charitable organization Parimatch Foundation and the Israeli Trauma Coalition continue the implementation of a training course for psychologists specializing in «Psychological Support in Crisis».
Supported by the Kyiv Region Military Administration, the Department of Education and Science, and the Kyiv Institute of Postgraduate Pedagogical Education, 62 psychologists of the Kyiv region joined the course to learn the latest techniques of crisis assistance that are needed when working with internally displaced persons of different ages during the war.
Since the beginning of the full-scale Russian invasion, more than 300,000 internally displaced persons from regions where active hostilities are taking place have been registered in the Kyiv region. The largest number of IDPs reside in Bila Tserkva, Bucha, and Obukhiv districts. During the first two months of the war, more than 4,000 people with various post-traumatic syndromes sought psychological help in the Kyiv region. That is why the training of psychologists is one of the most urgent tasks.
On September 13, psychologists in Kyiv Region received certificates of completion of the «Psychological Support in Crisis» course initiated by the Parimatch Foundation. The event was attended by Deputy Head of the Kyiv Regional State Administration Zhanna Osypenko, Acting Director of the Department of Education and Science of the Kyiv Regional State Administration Yaroslava Trostyanska, practical psychologists from different territorial communities of the Kyiv Region, and Parimatch Foundation representatives.
In addition, specialists in the field of education and psychology discussed urgent topics, including the education of children with special educational needs, the peculiarities of the IRC centers' activities under martial law, cooperation between inclusive resource centers and educational institutions in the organization of systematic psychological and pedagogical support for children with special educational needs and the algorithm for conducting a comprehensive psychological and pedagogical assessment of the development of children who fled abroad as well as those who stay in the occupied territories.
— Our Foundation joined efforts with the best specialists to create a training course. To do this, we have the Israeli Trauma Coalition support and work with local government agencies to scale up the program. The project is aimed at assisting as many children and their parents affected by the war as possible, – said Vadym Misyura, representative of the Foundation in Ukraine.

It should be noted, that Parimatch Foundation with the Israeli trauma coalition launched the «Psychological Support in Crisis» course for psychologists at the beginning of May. It has already been successfully implemented in Ternopil, Lviv, Ivano-Frankivsk, Chernivtsi, and Kyiv regions. As of September, 250 psychologists and IRC specialists have completed the course.