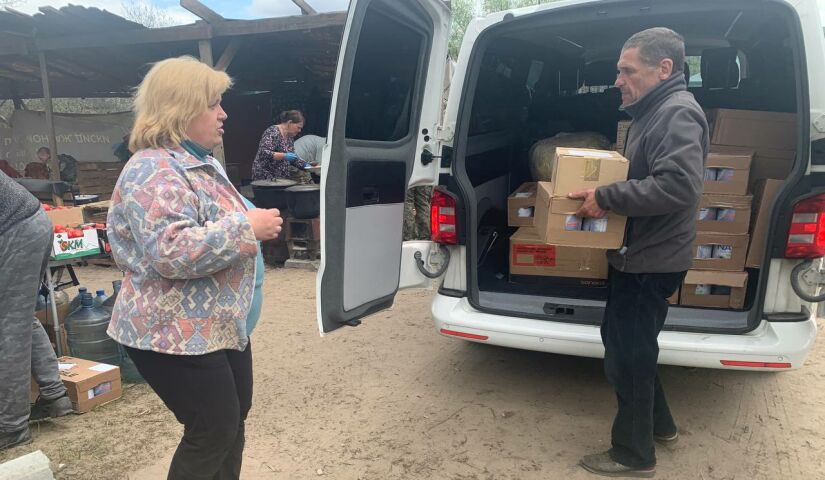 Parimatch Foundation continues to implement a priority initiative and provide humanitarian assistance to vulnerable groups of people affected by the war in Ukraine.
The Foundation sent humanitarian air to the Vyshenka Horticultural Society in the Boryspil district of the Kyiv region, which sheltered internally displaced persons, including children and the elderly people from Irpin and the Luhansk region. Humanitarian aid included clothing, food packages, baby food, and diapers.
It should be noted that the region needs ongoing humanitarian assistance, as it is distributed not only to IDPs but also to local territorial defense.
It is to be recalled that since the start of the war in Ukraine, Parimatch Foundation – previously focused on educational and sports projects for children – has re-allocated all of its resources toward helping Ukrainian women and children survive the war and get to safety. To ensure the effectiveness of this decision, a few aid branches were created: financial aid and fundraising, humanitarian aid and medical needs establishing new partnerships to raise funds, and sustaining the necessary projects of the Foundation. The Parimatch Foundation also continues to provide temporary accommodation for people who were forced to flee their homes due to russia's military invasion of Ukraine. To date, 4,000 sleeping places with sleeping sets purchased by the Foundation have been arranged.
In addition, the Parimatch Foundation, realizing the urgent necessity of psychological rehabilitation for people affected by the war, has launched a training course for IRC psychologists working with IDPs who have left their homes due to hostilities. The pilot project started in the Ternopil region, where 30 IRC psychologists have been already working with IDPs. Psychologists from the Lviv region are currently being trained.