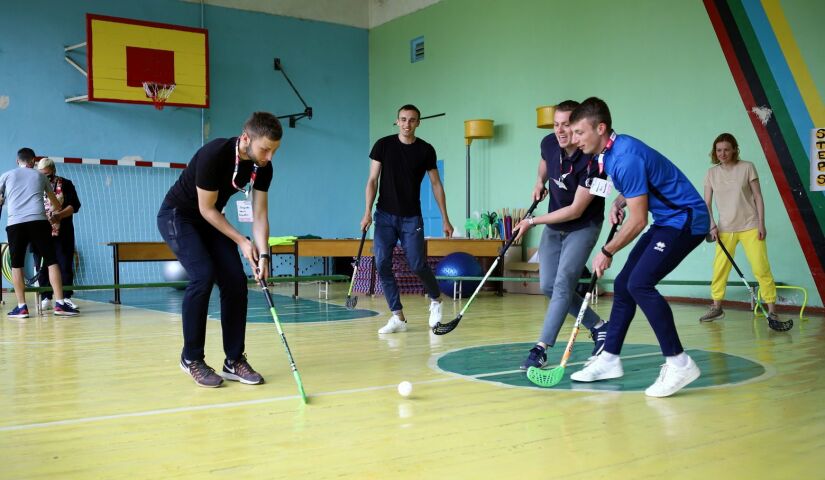 On June 5-6, 2021, a three-day offline training "Introduction to inclusive education in physical education lessons" was held
The training was attended by 64 teachers who received certificates and plan to open 5 inclusive groups for children in their communities in the near future.
Training topics:
Visualization for teachers: physical education
Emotions and behaviors for effective communication
An introduction to inclusive training
Types of resources and ways of attracting. Volunteering and synergy
Rock climbing. Development of climbing infrastructure in schools
Socialization of players of an inclusive team by means and methods of floorball
Inclusion in floorball, world practice
Creation of conditions for social adaptation of people with disabilities
Active play as a means of integrating children in an inclusive classroom
Adaptive fitness in physical education lessons in inclusion
The Foundation thanks everyone for their time and experience and looks forward to new participants at the next trainings!