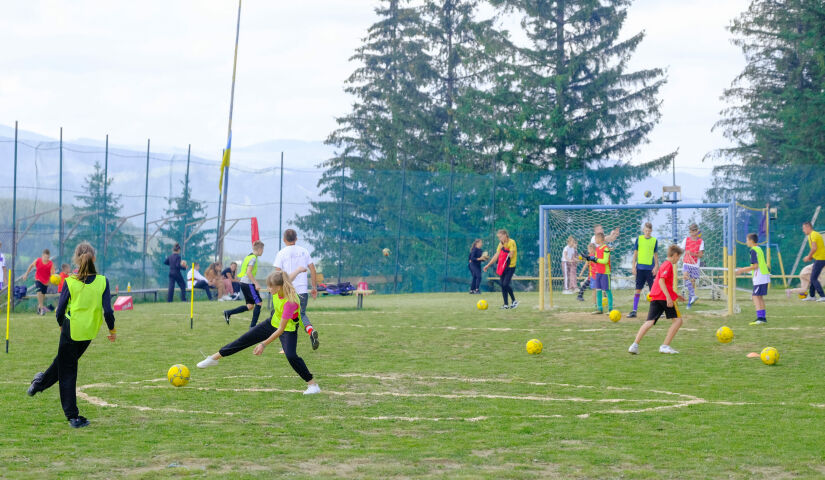 Children have always been the focus and assistance of the PariMatch Foundation. The charity fund team is well aware of the importance of supporting children in Ukraine. During the pre-war period, the programs "Yes, I can!", "sports mentor", "New physical culture", "Boost4best" were actively promoted. The company's representatives believed it was important not just to donate to help children in Ukraine, but also to make the right use of funds
Two key areas of focus were the launch and maintenance of sports programs for children and adolescents, as well as support for disabled youth. At the beginning of the war, the programs were stopped for a short time, but then started again. Now the question of how to donate to children in ukraine, sending them to the solution of primary problems, became for the fund a key one. In order to make your contribution in good business, simply go to the main page of the site and press the button "Help". Then you can donate to Ukrainian children by choosing one of the offered amounts or by setting your own. To make a donate with the help of a bank card or through PayPal, each chooses himself.
How your donation helps
After the money has been transferred to the fund account and you have made your own house, of course, many people will want to know where the funds were allocated, for which a lot of money is spent. To be aware how exactly support children in ukraine, it is enough to read the news on the main page of the website of the PariMatch Foundation. You will learn from them how to donate to children in Ukraine and how it helps to solve their urgent problems. In recent months the following have been done:
transfer of sports equipment to educational institutions in the western regions of the country;
restart sports programs that have been launched during the war, with opportunities to join children in the field;
supporting the Child Support TV Channel to help you take the psychological strain out of your children, affected by the horrors of war;
organization of summer recreation for teenagers in summer health camps in Transcarpathia and Cyprus;
Support to sports mentor initiatives, assistance in organizing football clubs in western Ukraine;
Launch of a new mental Health program to help solve the problem of how to support children in Ukraine not only financially, and psychologically!
If social responsibility for you is not just words and you are ready to donate for children in Ukraine, then to join any kind of good faith is quite real.
How we are helping children in Ukraine
Support children in Ukraine take a place in several areas:
humanitarian aid to families with children who are in the places of residence of migrants;
organize summer recreation;
engage teenagers in sports activities, engage them in different teams and clubs that provide the necessary equipment;
psychological help for families with children!
When you decided to donate to help children in Ukraine, you made your contribution to the above-mentioned good deeds.
Donating Items and Volunteering
Asking how to donate to children in Ukraine, everyone understands that material aid is not exhausted. Participation in a common case can be absolutely different. Well-known athletes offer their personal things for charity auctions. Ordinary people can hand over sports equipment, hygiene products, clothes and products to charitable organizations, and personally refugees. Also, there is always a lack of hands. Someone should bring, organize, distribute, and support. Thus, it is difficult to overestimate volunteerism during the war. Anyone can at this difficult time show initiative and donate to children in Ukraine or offer practical assistance in carrying out charitable activities.