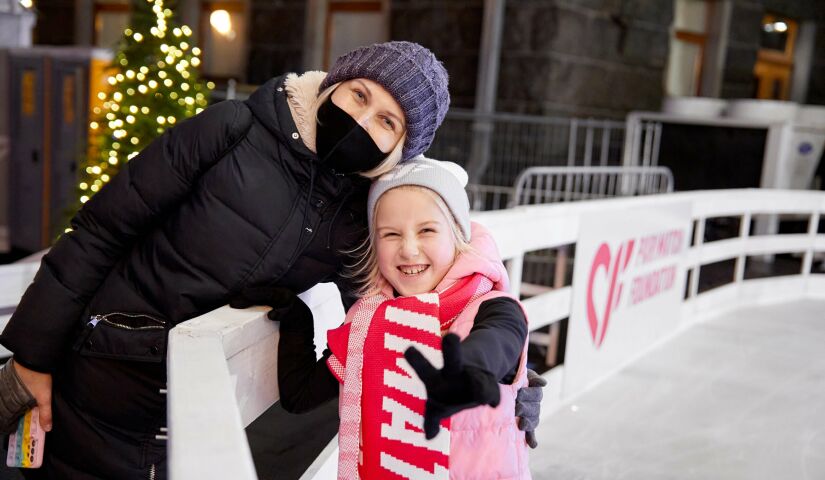 According to the good tradition, for the second year in a row, the foundation is installing a free skating rink at the fair "Mykola receives friends" from the Office of the President of Ukraine. The Parimatch Foundation Ice Arena is open to the public. In addition, for the second time, the foundation is organizing free inclusive training for children with disabilities.
We invite everyone to ride, regardless of age or skills. We also have prepared regular inclusive training with professional athletes and coaches for children with disabilities, mental disorders, hearing impairments. An important condition is the child's ability to walk independently.
Classes are held in mini-groups of up to 3 children with a professional trainer. Pre-registration required: https://forms.gle/JdEyQHcvA5HT6mL79
Last year, the rink was visited by more than 120 children with disabilities. For most of them, it was their first and most memorable skiing experience. This year, our ambitious goal is to introduce at least 300 children with disabilities to the rink!
In addition to ice skating, you can also visit the show with the participation of famous skaters from the project "Training with a Star", as well as take part in masterclasses from players of the legendary Kyiv hockey club "Falcon". We will publish all announcements on our Instagram and Facebook pages.
The rink will run from December 17 to February 14. Work schedule:
Розклад інклюзивних тренувань: