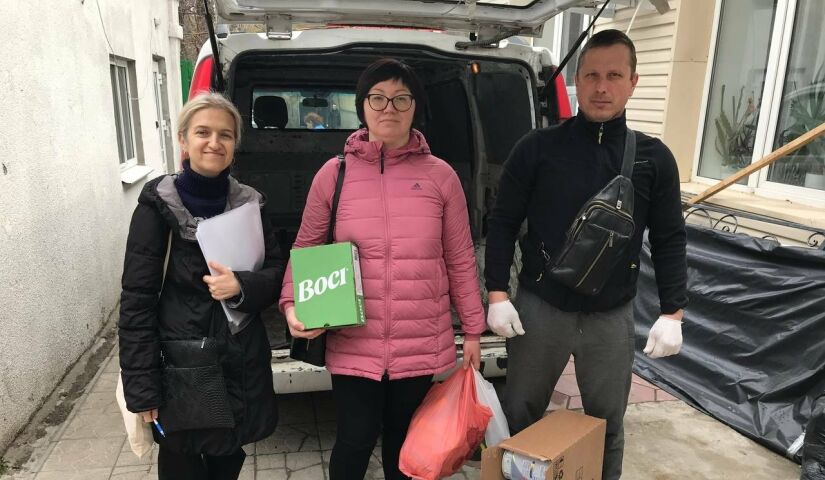 Parimatch Foundation continues to assist people affected by russia's military aggression against Ukraine.
Parimatch Foundation continues to assist people affected by Russia's military aggression against Ukraine.
The Odesa region has become one for the Foundation to cooperate with. The Parimatch Foundation responded to a request from the Odesa community social service center to help refugees, including women and children.
The humanitarian aid of the Parimatch Foundation in Odessa included food packages, baby food (0 to 12 months), and sweets.
The Odesa community social service center thanked the Parimatch Foundation for its support of the region. The organizations provided humanitarian assistance to IDPs living in Odesa and the Odesa region. In addition, the Foundation helped local families in difficult life circumstances.
According to official data from the State Emergency Service of Ukraine, the Odesa region, with about 42,000 IDPs moved here, ranks seventh among areas sheltering IDPs.
It is to be recalled that since the start of the war in Ukraine, Parimatch Foundation – previously focused on educational and sports projects for children – has re-allocated all of its resources toward helping Ukrainian women and children survive the war and get to safety. To ensure the effectiveness of this decision, a few aid branches were created: financial aid and fundraising, humanitarian aid and medical needs establishing new partnerships to raise funds, and sustaining the necessary projects of the Foundation.
The Foundation directed its financial resources to purchase and deliver medicines and food, as well as to evacuate people from hotspots throughout Ukraine. The Parimatch Foundation also continues to provide temporary accommodation for people forced to flee their homes due to Russia's military invasion of Ukraine. To date, 4,000 sleeping places with sleeping sets purchased by the Foundation have been arranged.