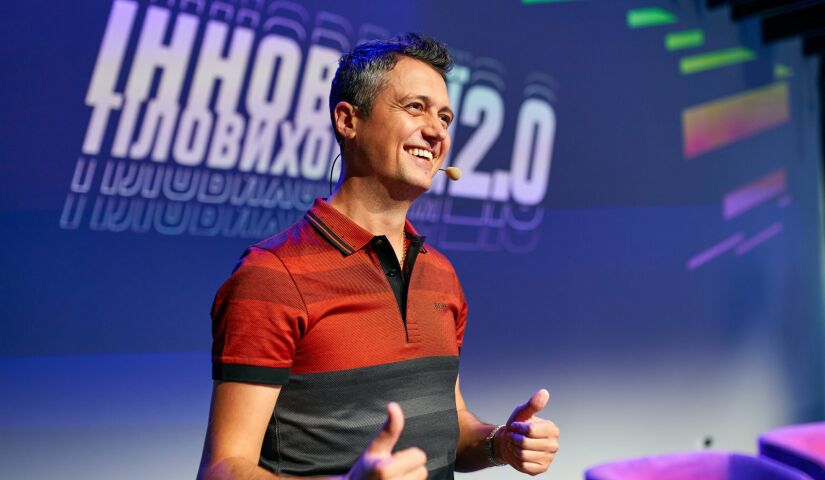 On September 6, PM HUB hosted the annual international online conference "Innovation of Physical Education 2.0". The event was organized by the International Charitable Foundation, the All-Ukrainian Center for Physical Health "Sports for All" and the Institute for Modernization of Educational Content.
This is a unique educational project created to make physical education lessons in Ukraine fascinating and useful for schoolchildren. For the second year in a row, the conference unites the efforts of government, community, philanthropists, opinion leaders, and others who care about a common goal – a healthy happy nation.
The conference was moderated by Roman Hreba, President of the Ukrainian Federation of Student Sports.
Among the speakers:
– co-organizers of the event: Director of the All-Ukrainian Center for Physical Health "Sports for All" Igor Valitsky, President of the Parimatch Foundation Kateryna Biloruska, Director of the Institute for Modernization of Educational Content Eugene Bazhenkov
– government officials: Chairman of the Committee on Physical Education and Sports of the Ministry of Education and Science of Ukraine Vadym Stetsenko, Deputy Minister of Youth and Sports of Ukraine for Digital Development, Digital Transformation and Digitization Vitaliy Lavrov
– leaders of educational projects, coaches, physical education teachers, and psychologists
– foreign speakers from Sweden, Finland, and Belarus, who recorded the speeches on video especially for the conference
Conference language: Ukrainian. There is also a translation into Russian and a translation into sign language from a partner of the foundation, NGO "Vidchuy".
The results:
– 6 hours of useful educational content
– more than 2.5k live views on YouTube and about 1.4k on Facebook on the day of the event
– more than 20 covered topics related to the introduction of innovations in physical education lessons
Online conference recording is available to view by link.
Follow us and do not miss the next interesting events of the Foundation!