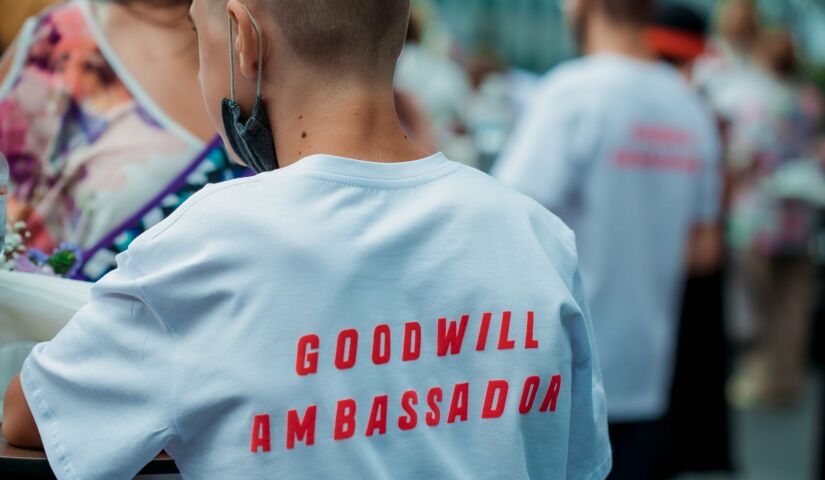 It is difficult to imagine a modern business that hopes for further development and expansion but does not invest in social projects. In the sports world, charity is slowly becoming mainstream. In Europe, the practice of conducting socially responsible business is very popular. Thanks to this approach, the company forms a positive image, which has a positive effect on future activities. In Ukraine, charitable foundations are not developing as actively. At the same time, the example of companies like Parimatch inspires other companies to develop their philanthropic initiatives.
How Parimatch helps children
assistance to low-income families with children today is a priority in the work of any charitable organization, and the Parimatch Foundation is no exception in this regard. The company opened its charitable organization in 2019. The main direction of her work is to assist children.
The activities of the charitable foundation are carried out regardless of social status. Every child can use his right to participate in sports events and the realization of talents, which the foundation is sure of. For this, provide social assistance for children, which should make society more prosperous and developed. The fund's strategy involves the implementation of short-term and long-term initiatives, including the development of sports infrastructure, the creation of sections, as well as the provision of targeted assistance.
Helping children from disadvantaged families is carried out within the framework of current scholarships. The latter is provided to talented child athletes, which allows them to achieve even more outstanding results in their chosen sport. Since the first year of the foundation's existence, scholarships have been created for young athletes from different regions of Ukraine. Social assistance for children can be used to pay for travel to sporting events, purchase of uniforms, participation in competitions, and similar needs of athletes. The size of the scholarship does not depend on additional deductions, since the fund covers tax costs. Thanks to the fact that the Foundation has provided help for children in Ukraine, the latter have the opportunity to improve their results and take high places in the standings at national and international competitions.
Charitable assistance to disabled children
The work of a socially responsible company should have a positive impact on the development of society in general and children, as a demographic group, in particular. To do this, Parimatch has chosen several relevant areas for itself and is systematically working to achieve its goals. Help for disabled children today seems to be the most difficult and important task. The current level of funding for programs aimed at supporting children with special needs does not allow them to be implemented in full.
According to Parimatch, help for low-income families with small children is a noble cause that any business that feels its social responsibility should join. If we talk about the current programs that are implemented within the framework of the work of the fund, then it should be noted such initiatives:
"Yes I can". Charity for disabled children is the main vector of the foundation's development, so this initiative receives the most attention from the foundation's employees. We are talking about improving the sports infrastructure in different regions of the country, as well as helping to overcome the difficulties that children with disabilities have. The program is aimed at unlocking one's potential, as well as changing the opinion about people with disabilities in modern society.
"Mentor in sports". Help for disabled children is especially relevant if they find themselves in a difficult life situation. In this case, a personal mentor comes to the rescue, who will contribute to the realization of one's capabilities. With its help, it is possible to overcome not only physical but also psychotic problems.
"Development in physical culture". Organization of assistance to orphans requires that mentors constantly become more experienced and follow modern methods of training athletes. Training physical education teachers help to find a common language with children, as well as to see promising athletes in them!
If we talk about implemented programs, then Boost4best is an example of such initiatives. This direction allowed athletes who have already achieved good results in sports to receive additional financial support.
Help for orphans
Difficulties in realizing their potential are often observed in children who are deprived of parental care and guardianship. For this reason, help for orphans plays an important role in the charity's initiatives. Every year, the company allocates significant resources to introduce these children to sports. Effective help for orphans helps in the socialization of such children, whom society often does not pay attention to.
Parimatch helps low-income families with small children
The charitable foundation's initiatives cover all regions of the country, as well as various demographic groups. Help for low-income families with small children opens up prospects for development in the world of sports for young talents. Many famous athletes come from such families. Often you have to work with children who find themselves in a difficult life situation. It is for this reason that the foundation is developing this direction so that young people have alternatives in the form of creating a sports career.
A modern charitable foundation helping orphans is implementing innovative programs that are so necessary to popularize sports in the country. The company assists children who need it, as well as sports development of talent for those who have already managed to demonstrate the first successes.