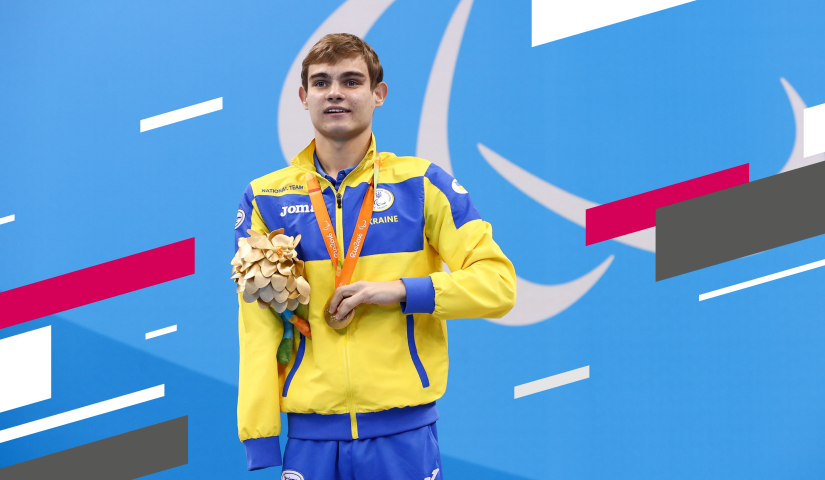 Yevheniy Bohodayko is one of the most titled athletes in Ukraine. The six-time Paralympic champion secured his title at three Paralympics in a row and aims to compete in Paris 2024.
The war caught him at a training camp in Brovary, and the young man decided without hesitation to help the Ukrainian army. His front is volunteering. He helps territorial defense in his native Poltava, coordinates humanitarian aid and logistics, and he also tries to use his popularity to let the world know what is happening in Ukraine.
— Sports achievements of Ukrainians are especially important now because we can draw even more attention from the whole world to Ukraine. From the very beginning of the war, I tried to communicate with the international media, to talk about everything that was happening. The world must see everything, the world must condemn this war. I am fighting for the exclusion of Russian athletes from international competitions because I believe that anyone who does not speak out against the war, is to blame for what is happening. If we are fighting for our lives, let them also fight for the right to compete, — the swimmer said.
He is also convinced that his victories can accelerate Ukraine's victory in the war. That's why he set to auction off the gold medal he won at the Tokyo 2020 Games to raise funds for the armed forces.
— My career as a professional athlete began in 2009. I had successful performances at the Paralympics in London and Rio, but before the Games in Tokyo-2021, the rules of the competition changed. These are sports details, but I was no longer considered a favorite. In addition, I was not in the best psychological condition due to family problems. However, my coaches and fans believed in me, I did not believe in myself as much as those who were nearby believed in me. And when I won gold, my coaches cried, this medal was so emotional. It is of strength, support, victory!
The idea to set a medal for a charity auction came to Yevhehiy when the war started. That was a very important sports victory for him, so the Paralympian wants Ukraine to defeat russian evil as soon as possible. That's why the swimmer does his best to bring our victory closer.
— I confess that even my parents asked me if I was confident in my decision because they knew how much effort the victory took. But this medal will remain in my heart, in my mind, and now it is more important that we can raise as much money as possible to help Ukraine to overcome the enemy.
The charity auction is held on Parimatch Ukraine Instagram page via the link. The auction will last until April 19.
Yevheniy is convinced that Ukrainians are strong in spirit and each of us can do something important for the country. Each of us is important for a common victory!
— My coaches once told me that I was one of the few who always finished what I started. Of course, I also have the moments when I just want to stop, but then I ask myself: «What's next? Can I let down everyone who believes in me? " I understand that I am not the only one who gets up every day for training, a great team works hard to get the result. And now I am convinced that every Ukrainian should get up every morning with faith in our victory. We have no right to lose heart. Each of us must do something to win every day. Everyone has their front when working, volunteering, etc. We have to help each other, stick to each other, we have no way back, only go forward, and only to our victory!