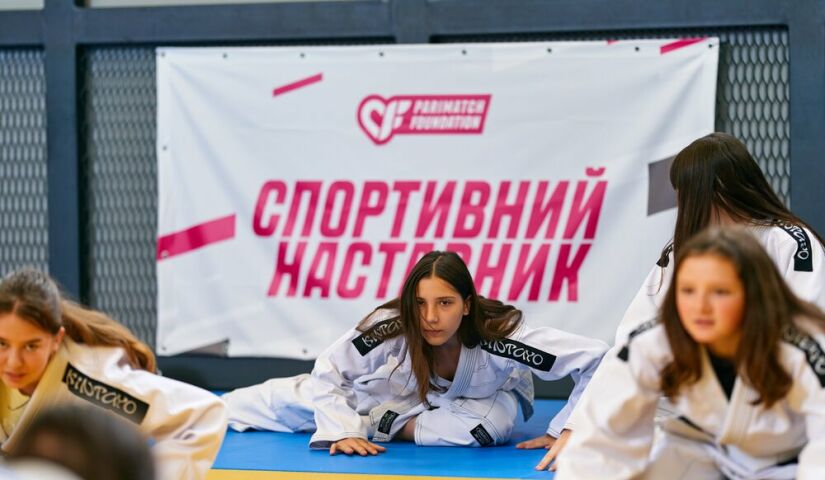 On May 29, an open training session with sports stars was held in Kyiv for the Sports Mentor program participants, who found themselves in difficult life circumstances and are registered with the Juvenile Police.
35 girls from different cities of Ukraine demonstrated sports skills and shared their sports dreams.
The training was also attended by star athletes – famous rhythmic gymnast, bronze medalist of the Olympic Games, multiple winner of the World and European Championships Anna Rizatdinova, bronze medalist of the World and World Martial Arts Championships Ivan Nastenko, sambo wrestler, three-time champion Honored Master of Sports, world champion and vice-champion of Europe Georgy Zantaraya, who also provided his hall for the event.
The training was also attended by representatives of the country's sports leadership and the National Police.
This event became a combination of two projects: "Sports for Everyone", which the Sports Committee of Ukraine implemented together with the Juvenile Police, and "Sports Mentor" from the Parimatch Foundation.
The foundation organized an open training and gave the children a uniform for sambo and jiu-jitsu.
Also, the children received from Anna Rizatdinova a book by her authored "My romance with sports" with an autograph.