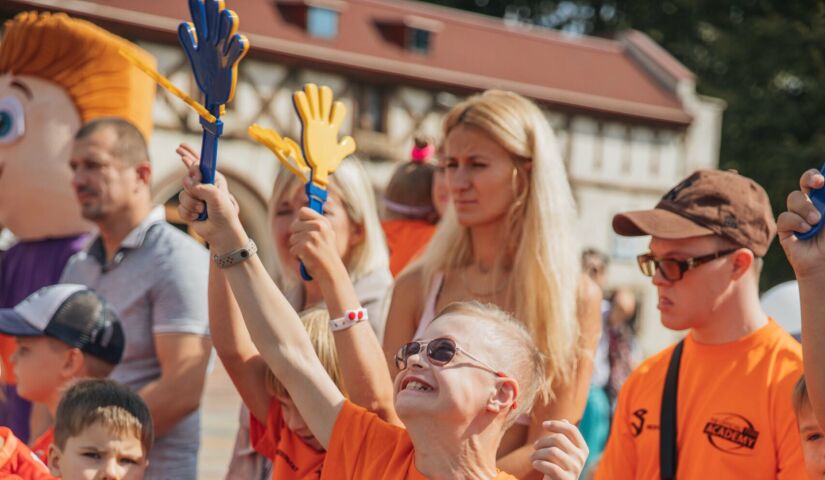 On September 11, a presentation of the project of the Foundation "Yes, I can!" was held in Kharkiv. The program is designed to develop children with disabilities and special educational needs through sports.
The presentation of the program in the format of open football training was held in Gorky Park, as part of the sports festival "Kharkiv SPORT City" for the Day of Physical Culture.
Regional sports partner in the implementation of the program "Yes, I can!" The NGO "Master of the Ball" ("Football"), together with the foundation, began to recruit children with disabilities into inclusive groups. Already in September this year, the partners will open two sports teams in football. Cooperation with the NGO "Result" is also aimed at a fruitful partnership in the region.
For young students of the project "Yes, I can!", who has Down syndrome, autism, and cerebral palsy, as part of an open training session, a football master class was held with the participation of "Football" coaches, master classes by the new star of FC "Metalist 1925" Derek Freitas Ribeiro and Gurenko Rostislav and Alexei Ogurtsov from U19. A representative of the National Paralympic Committee of Ukraine, Maryna Lytovchenko from Kharkiv, a table tennis athlete who won gold at the 2020 Paralympics in Tokyo, came to support the children in their sports endeavors.
Kharkiv is one of the 15 cities where inclusive groups of the complex program "Yes, I can!" work.