Kateryna Biloruska Foundation, the Children's Commissioner, and the United Sports Cyprus organization launched the B-RIGHT project, including a series of basketball events dedicated to promoting children's rights. The online conference was presented on July 18.
This program aims to familiarize children and Cyprus and Ukrainian communities with the United Nations Convention on the Rights of the Child (UNCRC) through an exciting basketball exercise to reduce discrimination against children in Ukraine. Coaches, teachers, and athletes will be involved in realizing this goal.
The online presentation of the project was attended by:
Stephanie Nicholas, a representative of United Sports Cyprus. She told us how the program was developed.
Michalis Koromias, the Commissioner of Children's Rights in Cyprus, explained why children's rights and observance are essential.
Anzhela Fokina, Director of the Kateryna Biloruska Foundation, spoke about the role of the project in Ukraine, especially during the war.
The project's ambassador is Platon Khyzhnyak, a Ukrainian basketball champion with BC Budivelnyk. He emphasized that this project is precious for raising awareness of children's rights in combination with sports and is also of great importance to the Basketball Federation of Ukraine.
The moderator was a sports journalist and TV presenter, Hryhoriy Paliy.
Why the B-RIGHT project is important
Children are only sometimes aware of their rights or need to understand when they are violated.
"Sport is an effective tool that helps not only to improve physical health but also psychological health. In the B-RIGHT project, we combined sports and children's rights, showing important things without neglecting the development of sports skills. The main task is to overcome inequality for every child because they need to grow up healthy and happy and be aware of their rights to defend and protect them",
said Anzhela Fokina, Director of the Kateryna Biloruska Foundation.
Thanks to the B-RIGHT project, during basketball lessons, children will learn the following:
why it is important to know your rights;
how to defend their rights and their own opinion;
how to protect themselves from various abuses by others;
how to identify different types of social inequality that can hinder children's development and much more.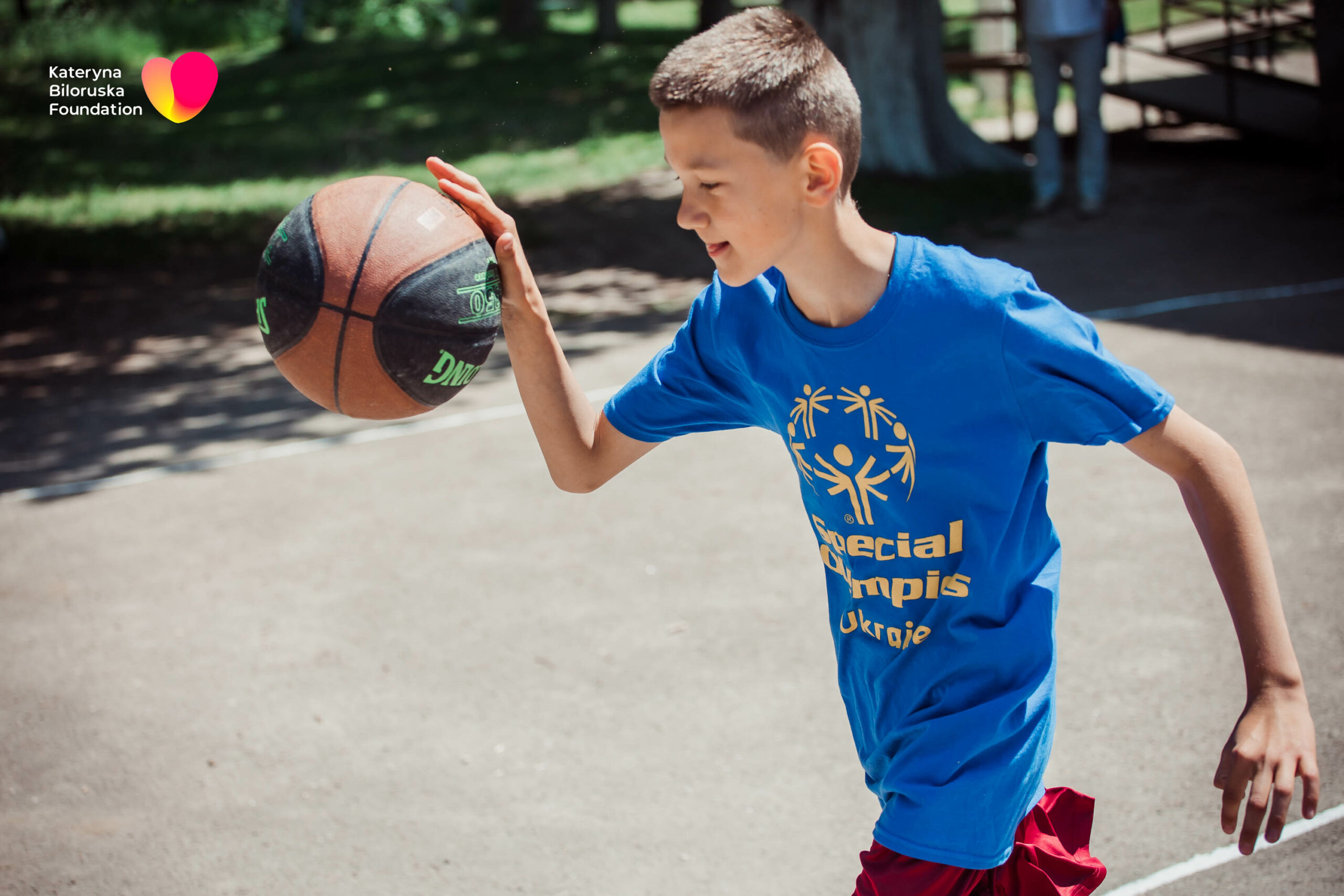 B-RIGHT has already proven its effectiveness in Cyprus. In Ukraine, the project was first implemented on Children's Day, June 1. On July 18, the Kateryna Biloruska Foundation presented the project to the public with United Sports Cyprus and the Commissioner for Children's Rights in Cyprus, Michalis Koromias.
"This project is significant because children's participation in sports should ensure that every child knows and enjoys their rights. Teachers and coaches through B-RIGHT will be able to contribute to a better future by building a democratically active society based on the principles of human rights",
said Michalis Koromias, Commissioner of Children's Rights in Cyprus.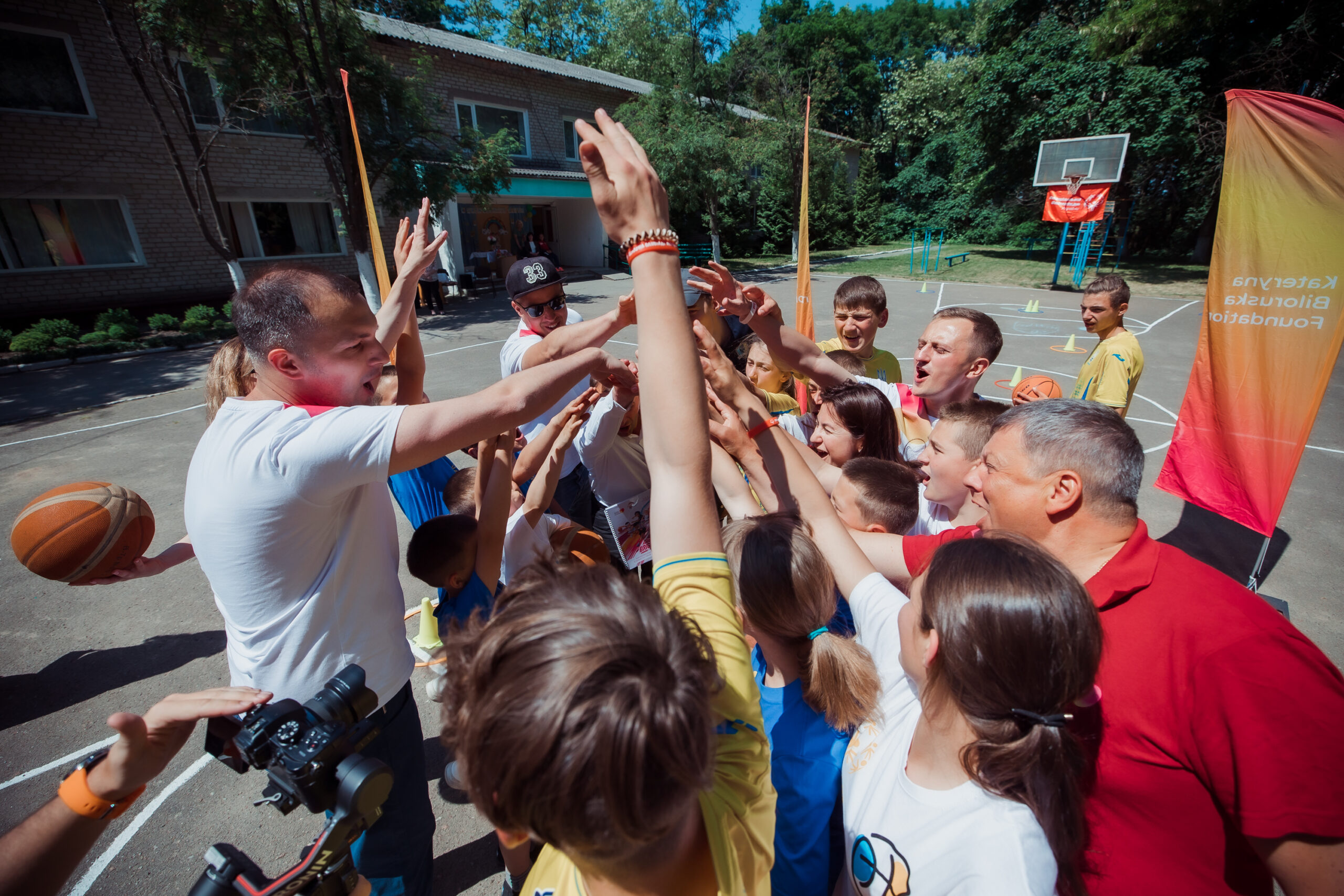 Physical education teachers and basketball coaches will have free access to a unique guide containing the class's theoretical and practical materials. It is freely available at this link.
You can view the online presentation on our YouTube channel: