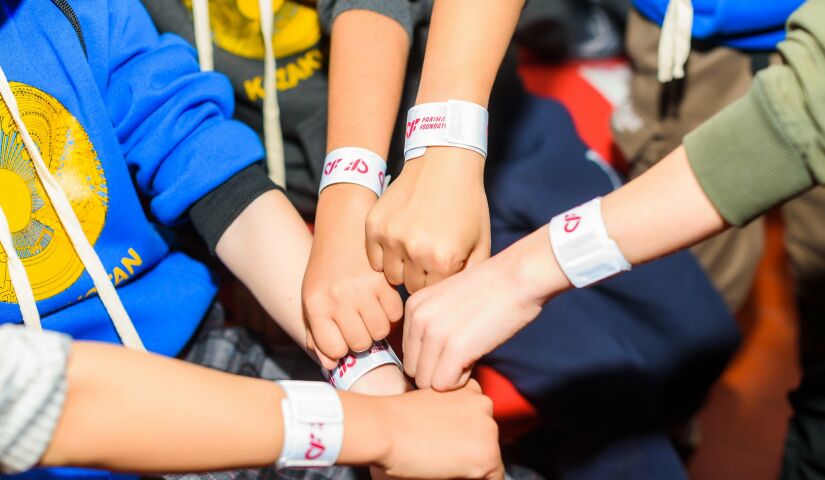 Crowdfunding is the collective involvement of people who voluntarily pool their money or other resources for a cause.
In general, this is one way to raise funds for the development of any project. It differs from investing in that money is donated voluntarily, and those who donate it may not be involved in business or business. Crowdfunding takes place via the Internet – on online platforms. For the contribution, the benefactors can receive some "buns" – souvenirs, a certificate for a future product, etc.
Of course, for the project's founder, this is a risk-free way to raise funds. But it is important to remember that the resources obtained should be used wisely, not to waste investors' trust.
Charity crowdfunding is a great way to raise funds for nonprofits. However, just creating a campaign page on the platform and expecting a flurry of donations is not worth it – like any fundraising campaign, crowdfunding requires collaborative work and strategy.
Know Your Nonprofit Audience to Maximize Crowdfunding Potential
Awareness of your audience is one of the first and foremost steps to launching a successful crowdfunding for charity campaign. Before you create it, ask yourself a few questions and give them an honest answer:
What is he – your usual donor? What does he look like, and what does he like?
Who will be the primary audience for the campaign's advertising?
Who are usually the donors for such projects?
What communication channel can be a priority for such campaigns?
Could you miss someone forming an understanding of the campaign?
This analysis may not be quick or easy, but it will help you clearly define your audience and be the first step in launching successful charity crowdfunding.
Here are some tips for donor segmentation:
Regular donors
repeat donors
those involved in crowdfunding for charity for the first time
And some tips for contacting them:
Use hyper-target calls instead of massive ones. Instead of raising money to fight hunger, raising money for food for a specific group of people is better.
Contact the most dedicated donors first to create momentum. Such donors will be ambassadors for your project and help pump out non-permanent donors.
Keep these tips in mind when creating the best crowdfunding for charity, and follow them every time you review your strategy.
Choose the Right Crowdfunding Platform for Your Nonprofit
The next important step for a crowdfunding charity is choosing the right platform. To find a venue that suits your needs, do some research. This way, you will find a resource that will support the unique goals of your NGO: for example, the ability to publish photos or videos or place a link to a form to fill out. This will ensure that your campaign runs smoothly and successfully.
A little advice on choosing a platform: if you have a small staff, choose the one where there are campaign templates.
Empower Your Donors With Helpful Tools and Insights
One way to encourage potential donors to donate is to show them how much their contribution will affect your beneficiaries. Use all the features of the platform, both visual and verbal.
For example, ensure donors can share information about their contributions and you. Also, think about how to encourage them to talk about their crowdfunding and philanthropy in the future. This can be post-communication via e-mail or message on social networks.
Try Peer-to-Peer Fundraising to Engage Wider Audiences
It is essential to make donors proud of their contributions and want to share their charitable crowdfunding with the world. This helps spread information about you among potential donors and increases the chances of more regular returns.
Non-standard approaches aimed at those who have not yet participated in crowdfunding for charity or in your project, in particular, will also help attract a wider audience.
Crowdfunding Can Help Your Nonprofit Raise More
All these tips will help you start a charitable crowdfunding organization from scratch. Try, make mistakes, but do not give up after the first failures – crowdfunding will help you raise more with the right approach. Good luck!